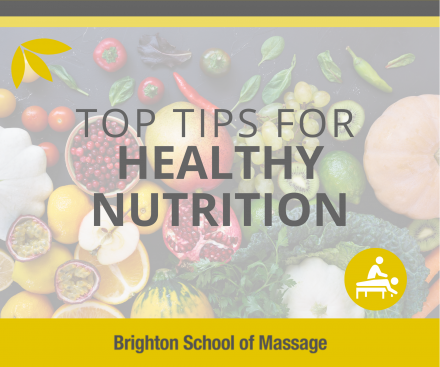 OVERVIEW
The Award in Healthy Eating and Well-Being award is open to anybody who would like to assist their clients with a healthy eating plan. This award Course will enable you to the nutrients required for a healthy diet as well as deficiencies, disorders and key illnesses associated with diet.
Understanding how cooking and refining processes affect the nutrient content of our food is essential for a practising complementary therapist and understanding the link between common ailments and nutritional imbalances will enhance your knowledge of your own body and health. You will be confident in evaluating client's present eating habits in line with current healthy eating guidelines.
The course follows the Award  in Healthy Eating and Well-Being syllabus. On successful completion of the training, you will be able to practice professionally and get professional insurance.
OUTLINE
Course Objectives
After successfully completing the course, you will be able to:
Open your own private practice, treating clients from home.
Work in health clubs, hotels, ski resorts offering general healthy eating
Develop your Continual Professional Development (CPD) portfolio
Prerequisites & Who is this course for?
No formal prerequisites.  The Healthy eating and Well-Being award is suitable for beginners, as well as those holding prior massage/body therapy training.
Exam Specification
Assignment
Course Title
Healthy Eating & Well-Being
Duration
2 days
Price
£300.00
Qualification: IPHM FHT Certificate 
Bespoke Training
This course can be tailored to your requirements and run anywhere in the U.K.