OVERVIEW
Our Table Thai massage course covers the training and theory you need to become a Table Thai Massage Therapist.
Treatment using traditional Thai Yoga Massage focuses on energy lines to balance energies in the body. Table Thai Massage is an ancient healing art that is practiced on a table. Techniques include acupressure, reflexology and yoga-like stretches.
The benefits of Table Thai Massage include:
A more supple and flexible body
A healthier immune system.
Prevention of illness.
Reduction of stress and anxiety.
Pain relief.
Stimulation of the lymphatic system.
OUTLINE
Table Thai Massage Course Objectives
After successfully completing the course, you will be able to:
Open your own private practice treating clients full or part-time from a room at home or a clinic.
Supplement your full-time income by building a client base for Table Thai Massage Treatments.
Work in a health club, hotel, cruise ship or a ski resort.
Study one of our further advanced massage courses.
Treat family, friends or colleagues.
Use the title 'Table Thai Massage Therapist'.
Prerequisites & Who is this course for?
You must have an accredited Level 3 Diploma in Massage including Anatomy, Physiology and Pathology – or equivalent, or higher.
Table Thai Massage Exam Specification
Assessment and feedback during class.
You will have access to full instructional videos.
Course Title
Table Thai Massage Course
Duration
1 day
Price
£165.00
Qualification: IPHM Certificate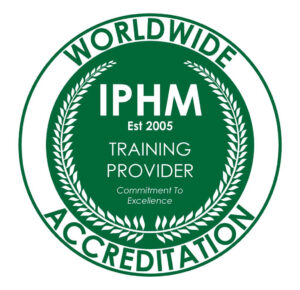 Upcoming Dates 2023
19th December
Upcoming Dates 2024
11th February
14th May
More dates available please phone:
01273 625460
Related Courses
Pregnancy Massage
Manual Lymphatic Drainage
Face Lift Massage
Deep Tissue Massage
Hot Stone Massage
Healthy Eating & Well-Being
Manual Lymphatic Drainage 
Emergency First Aid
Advanced Massage Techniques
Bespoke Training
This course can be tailored to your requirements and run anywhere in the U.K.