OVERVIEW
Pregnancy Massage helps to boost endorphins in the body and improve comfort for pregnant mothers. It may also help to ease pain in the early stages of labour, as well as providing reassurance through touch.
The Pregnancy Massage course covers the theory and practice of pregnancy massage. We teach you a full body massage routine that can be easily incorporated into your everyday treatment menu.
Clients who had surgery and unable to lie face down on the massage bed can also be treated with our Pregnancy massage routine. 
On completion of the Pregnancy Massage course, you will be able to get full professional insurance. Please note that providers differ on how much cover they offer.
OUTLINE
BOOK / BUY
Pregnancy Massage Course Objectives
After successfully completing the pregnancy massage course, you will have knowledge of:
An overview of anatomy and physiology in pregnancy.
Advice and guidance on contraindications for pregnancy massage.
Oils used during pregnancy massage.
Different positions for massaging pregnant clients.
Massage techniques to help relieve common ailments experienced in pregnancy.
Advice on presenting labour massage to pregnant clients and their birthing partner.
Prerequisites & Who is this course for?
You must have an accredited Level 3 Diploma in Massage including Anatomy, Physiology and Pathology – or equivalent, or higher.
Pregnancy Massage Exam Specification
Assessment and feedback during class.
You will have access to full instructional videos.
Course Title
Pregnancy Massage Course
Duration
1 day
Price
£165.00
Qualification: IPHM Certificate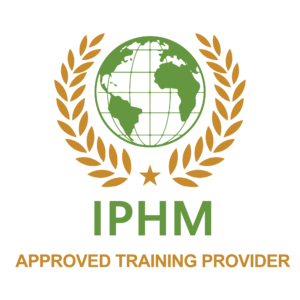 Upcoming Dates 2021
21st June 2021
20th August 2021
15th September 2021
21st October 2021
9th November 2021
6th December 2021
More dates available please phone:
01273 625460
Related Courses
Manual Lymphatic Drainage
Face Lift Massage
Table Thai Massage
Deep Tissue Massage
Hot Stone Massage
Bespoke Training
This course can be tailored to your requirements and run anywhere in the U.K.