OVERVIEW
Myofascial release (MFR) is a soft tissue treatment which includes specific soft tissue techniques focusing on releasing restrictions in the network of fascia throughout the body. It is an effective treatment which helps with skeletal muscles tightness, pain (discomfort), improve posture and mobility. It also can help with a wide range of conditions such as chronic fatigue syndrome, fibromyalgia, arthritis, stress, etc.
Our accredited one day attendance course provides training to use myofascial release methods confidently and safely throughout the body. This course includes the theory and practice of MFR techniques. It covers structure, function and significance of this complicated soft tissue, which supports and surrounds the muscles, effects movement, posture and general mobility. This course also gives skills and confidence in working with myofascial at different levels.
Myofascial techniques are easily incorporated in a massage treatment, gives great results and it will make a valuable addition to your existing practice.

MFR is suitable for the majority of clients and is especially beneficial for people with highly sensitive and tight tissue. It also helps with chronic soft tissue pain and discomfort.
OUTLINE
MFR course objectives
Gain new knowledge and skills in soft tissue techniques, which allows you to progress as a massage therapist.
Widen your holistic approach to assessment and massage treatments
Increase your confidence and efficiency in solving chronic musculoskeletal imbalances
Use more advanced massage and soft tissue techniques in your treatments
Provide more advanced massage treatments
Being able to give professional advice in this area
Develop further your CPD portfolio
Prerequisites & Who is this course for?
You must have an accredited Level 3 Diploma in Massage including Anatomy, Physiology and Pathology – or equivalent, or higher.
Myofascial Release Exam Specification
Assessment and feedback during class.
You will have access to full instructional videos.
Myofascial Release Massage Course
Duration
1 day
Price
£165.00
Qualification:
IPHM Certificate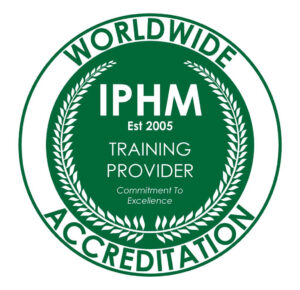 Bespoke Training
This course can be tailored to your requirements and run anywhere in the U.K.