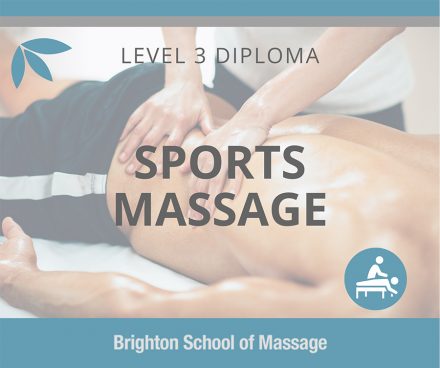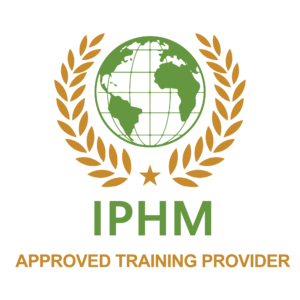 IPHM level 3 Certificate in Sports Massage 
OVERVIEW
Our IPHM accredited Sports Massage level 3 course will help you to gain a recognised qualification that will allow you to practise professional sports massage in many areas of the world.
At level 3, a Sports massage therapist's role includes, planning, providing and evaluating sport massage treatments. Treatments in context; sports massage can be carried out for pre, post, inter and maintenance purposes, using a range of basic massage techniques.  
You will be required to attend 4 face to face classes.  Upon completion of your Level 3 qualifications you will be able to further build on your career with Diploma courses such as Level 4 Sports Massage, Aromatherapy, Reflexology, Indian Head Massage or CPD courses such as Advanced Massage Techniques and Pregnancy Massage.
The syllabus covers:
Anatomy and Physiology for Sports Massage 
Principles of Health and Fitness – Assignment and theory
Professional Practice in Sports Massage   – Assignment and theory
Understanding the Principles of Soft Tissue Dysfunction
Sports Massage Treatments – 4 days Attendance classes
OUTLINE
Course Objectives
Sports Massage Objectives:

After successfully completing the holistic massage course, you will be able to:

Open your own private practice and devise different sports massage strategies for pre-event, during event and post-event treatments. 

Work in a health club, hotel, cruise ship or a ski resort and integrate the sports massage techniques.
Study Level 4 Sports Massage Course.

Continue with studies such as Aromatherapy or Reflexology.
Join a Professional Organisation such as the Complimentary & Natural Healthcare Council (CNHC).
Gain insurance and work as a professional Sports Massage Therapist.

You will learn a range of accurate subjective and objective assessment and examination methods. This will include postural analysis, active and passive ranges of motion, strength and flexibility testing, functional testing and palpation; all enabling you to perform and adapt your sports massage treatment correctly and safely to meet the individual needs of your clients.
Prerequisites & Who is this course for?
You must hold a recognised level 3 Massage and Anatomy Physiology qualification.
See our foundation Holistic Massage Diploma Course. Upon completion of our foundation Course you are able to upgrade to Level 3 Sports Massage.
If your Anatomy Physiology qualification is more than  five years old, you need to complete the online Anatomy refresher course. This can be done alongside your Sports Massage Course.
Deposit of £ 540.00 will enrol you onto the course
Exam Specification
Sports Massage Exam Specification
Home study – ensure you set aside enough time for this.
3 Assignments
15 x Case Studies (thorough guidance given during lectures).
Sports Massage Theory and Practical exam.
Course Title

FHT IPHM level 3 Certificate in Sports Massage 
Duration
5 days
Price
£995.00 + £195.00 exam fee