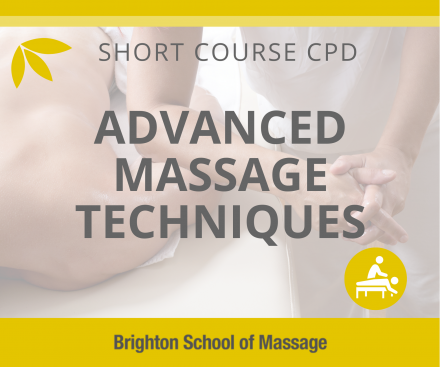 OVERVIEW
This course will change the way you work!
We teach you Sports skills/Deep Tissue/Therapeutic and Advanced Techniques.
You will learn how to vary the positioning of your client so to access and read the muscles and perform a highly skilled treatment regime.
The Advanced Massage Technique course will strengthen your Massage practise as you will be able to offer your client many treatment solutions.
This comprehensive 3 day course will take you from an every day massage therapist to a specialist as it allows you to create a signature massage for your client.
We focus on how to treat every day common complaints such as: Sciatica, Frozen shoulder, Chronic pain, Muscles spasms, Headaches and Computer strain.
Included is a comprehensive workbook and full instructional videos so you can perfect your skill after your course.
OUTLINE
Course Objectives
After successfully completing the course, you will be able to:
Open your own private practice treating clients from home.
Work in health clubs, hotels, and ski resorts.
Offer mobile visiting massage treatments.
Treat clients using Advanced Massage techniques with chronic muscle issues.
Study one of our further advanced massage courses.
Supplement your full-time income by working part-time.
Develop your Continual Professional Development (CPD) portfolio.
Join the Federation of Holistic Therapists (FHT)
Use the title Advanced Massage Therapist'.
Prerequisites & Who is this course for?
You must have an accredited Level 3 Diploma in Massage including Anatomy, Physiology and Pathology – or equivalent, or higher.
Advanced Massage Technique Exam Specification
Assessment and Feedback during class.
You will have access to full instructional videos.
Course Title
Advanced Massage Techniques
Duration
2 days
Price
£360.00
Qualification: IPHM FHT Certificate