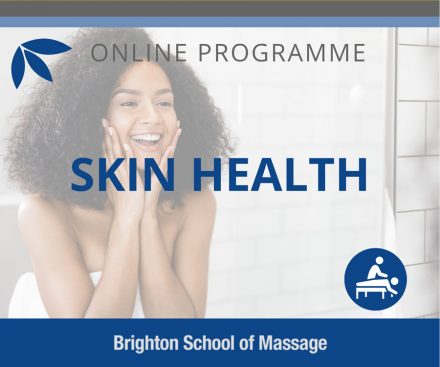 OVERVIEW
Our Introduction to Skin Health course gives you the opportunity to really understand the skin as the largest organ of the human body.
The skin is the mirror to your intestines. In other words, your skin shows you what is going inside. In this course we will explore the multiple roles of the skin and its connection to absorption and detoxification.  You will learn about the main reasons we get wrinkles and other skin issues. We look at how to improve skin health with Macronutrients, micronutrients
and antioxidants. We provide you with 5 easy skincare recipes and steps to look younger.
Finally, you will have access to an easy and delicious 7-day meal plan to boost skin health with a grocery list so you can start applying everything that you learned straight after completing the course.
If you are a complementary therapists, this course will provide the theoretical and practical foundation to support your client.
The course may also be used for 'self-help' for individuals wishing to change their skin health and maintain a younger, healthier skin for longer.
OUTLINE
Course Objectives
By the end of this Introduction to Skin Health Course , you will be able to:
Start a fulfilling new career in Complementary therapy.
Expand your existing career as a complementary therapist.
Support your clients on a pathway to wellness.
Learn for your own interest & wellbeing.
Prerequisites & Who is this course for?
There are no formal prerequisites.
Everybody is welcome to join this course.
If you are a complementary therapist, you have the option to add this course to your treatment menu as it is fully insurable.
If you are a beginner, we hope this course enriches your life and provides you with helpful options to make a positive change.
Course Length
A Distance Learning Certificate Course of 10 Lessons.
This course can be studied in your own time at your own pace.
The course will be available for 6 months from the date of course confirmation.
Exam Specification
Multiple Choice Questions completed online after each module.
What qualification do I get?
Receive a Skin Health Certificate at the end of the course!
Qualified therapist: This course is accredited with IPHM (International Practitioners of Holistic Medicine) and is fully insurable.
Non therapist: You still receive your certificate, but insurance is not needed.
This course can be integrated into other therapy disciplines such as Crystal Healing, Holistic Massage, Gut Health, Immune Health and Stress Management.
It is suitable for beginners with no Complementary therapy training who have an interest in energy healing for their own Well-Being.
Course Title
Skin Health
Duration
Online 
Price
£65.00
Accrediting Bodies
IPHM