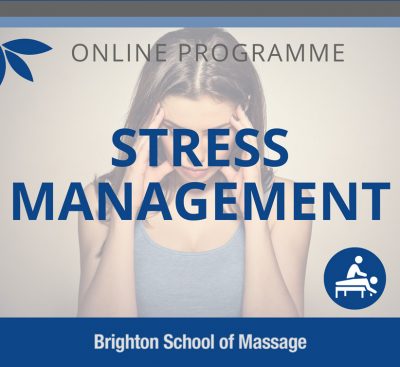 OVERVIEW
This is an introductory course. Our Stress Management course provides you with a host of practical self-help techniques. We look at mindfulness and introduce you to breathing exercises to manage your stress.
This Course has been prepared to cover a vast scale of "stress related problems" and their treatments and provides an investigation into the "root causes" of these problems in a methodical, easy to understand way.
Our Introduction to Stress Management course looks at the most common signs of stress and will explain how to break the vicious circle that is keeping your stress alive. We'll look at how to replace it with the positive circle that will guide your body, mind and spirit with a practical approach to managing your own stress.
We will look at stress – often a mix of anxiety, depression, panicky feelings, poor sleep and poor wellbeing.
You will learn what happens to your body when you get stressed, look at the role of stress in protecting you from threat and talk about fight/flight.
Skills include how to get the best from stress management exercises; whether too much caffeine is playing a role, how to use your belly breathing and progressive relaxation to control stress.
Managing those unhelpful thoughts will be, for many, the key to success. Lots of practical skills and exercises as well as a meal plan to support your body during times of stress are included.
Turn these new learnt skills into positive actions and new behaviour. This course will look at how good wellbeing – 'thriving' – protects us against stress and makes us more resilient.
OUTLINE
Course Objectives
After successfully completing the Introduction to Stress Management course, you will be able to:
Start a fulfilling new career in Complementary therapy.
Expand your existing career as a complementary therapist.
Support your clients on a pathway to wellness.
Learn for your own interest & wellbeing.
Prerequisites & Who is this course for?
There are no formal prerequisites.
Everybody is welcome to join this course.
If you are a complementary therapist, you have the option to add this course to your treatment menu as it is fully insurable.
If you are a beginner, we hope this course enriches your life and provides you with helpful options to make a positive change.
Course Length
You will have 1 year access. 
This course can be studied in your own time at your own pace.
Exam Specification
Multiple Choice Questions completed online after each module.
What qualification do I get?
Receive a Stress Management Certificate at the end of the course!
Qualified therapist: This course is accredited with IPHM (International Practitioners of Holistic Medicine) and is fully insurable.
Non therapist: You still receive your certificate, but insurance is not needed.
This course can be integrated into other therapy disciplines such as Crystal Healing, Holistic Massage, Reflexology,  Aromatherapy, and Gut Health.
It is suitable for beginners with no Complementary therapy training who have an interest in energy healing for their own Well-Being.
Course Title
Stress Management
Duration
Online 
Price
£25.00
Accrediting Bodies
IPHM