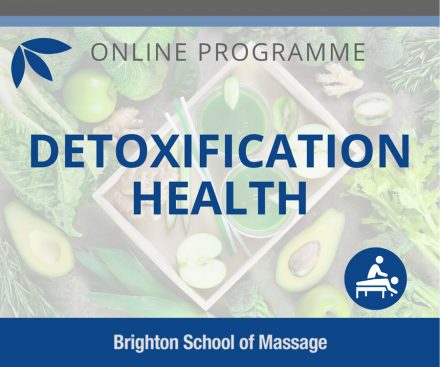 OVERVIEW
This is an introductory course to Detoxification. Our detoxification health course aims to provide an engaging insight into the benefits of detoxification. This course looks at some detoxification myths and why you are still not losing weight.
The liver is one of the major organs of detoxification and we explore the 3 phases that the liver deals with toxins.
We look at strategies of detoxification such as nutrition and herbs. Included is an easy to make lip balm recipe.
Breathing correctly is helpful to the lymphatic system which is responsible for cleaning our blood. We have included a breathing exercise to get you started.
Finally our 7 day meal plan will kick-start your body and hopefully make a valuable change in the way you think about food, your appreciation of food.
In today's often fast-paced society, we are frequently tempted by convenient food products rather than making fresh meals from scratch. In the long-term, however, this affects the health of your body, coinciding with a rise in obesity and diabetes.
Eating healthy food as close to its natural state as possible, characterized by unrefined, unprocessed, organic and locally grown whole foods is the best you can do for your body!
OUTLINE
Course Objectives
By the end of this Detoxification for Health training course, you will be able to:
Start a fulfilling new career in Complementary therapy.
Expand your existing career as a complementary therapist.
Support your clients on a pathway to wellness.
Learn for your own interest & wellbeing.
Prerequisites & Who is this course for?
There are no formal prerequisites.
Everybody is welcome to join this course.
If you are a complementary therapist, you have the option to add this course to your treatment menu as it is fully insurable.
If you are a beginner, we hope this course enriches your life and provides you with helpful options to make a positive change.
Course Length 
You have 1 year access.
This course can be studied in your own time at your own pace.
What qualification do I get?
Receive a Detoxification Health Certificate at the end of the course!
Qualified therapist: This course is accredited with IPHM (International Practitioners of Holistic Medicine) and is fully insurable.
Non therapist: You still receive your certificate, but insurance is not needed.
This course can be integrated into other therapy disciplines such as Crystal Healing, Holistic Massage, Reflexology, Aromatherapy and Immune Health.
It is suitable for beginners with no Complementary therapy training who have an interest in energy healing for their own Well-Being.
Exam Specification
Multiple Choice Questions completed online after each module.
Course Title
Introduction to Detoxification Health certificate
Duration
Online 
Price
£25.00
Accrediting Bodies
IPHM