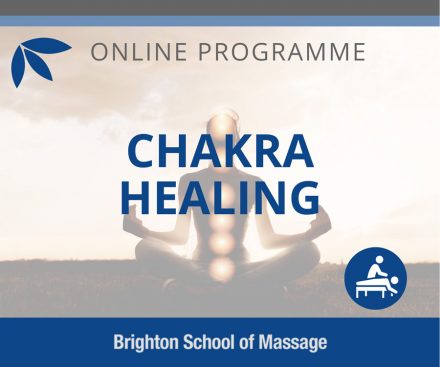 OVERVIEW
This is an introductory course to Chakras. Our Chakra Healing Course explores the concepts of chakras and auras, giving clear explanations of how blockages in our chakra energy centres can lead to mental, physical, and spiritual imbalance. You'll discover how to recognise the symptoms of these and how to help yourself and others of specific conditions, through energy healing.
Our wellbeing and happiness are dependent on the health of our mind, body, and spirit and these are dependent on the wellness of the energies in our body. When our energy is imbalanced it affects our health. Chakras are responsible for our energetic, emotional, physical, psychological, mental and spiritual wellbeing. This online Chakra Healing Course provides an understanding of how they work, where they are located, their meanings, and how each governs our mind, body, emotions and spirit.
You'll gain an increased awareness of which of the chakras is out of balance by the symptoms present, whether they are over or under active, some simple ways to provide general healing to all chakras, what each will make you feel when they are in a balanced state, and how to stimulate and open chakras.
This course is an exciting addition to our course curriculum and will be invaluable to those therapists who wish to add a major technique of 'energy therapy' to their existing practice/business. It is also suitable for those who wish to begin a new career in this field or if you are a beginner with an interest in energy healing. 
OUTLINE
Course Objectives
After successfully completing the Chakra Healing course, you will be able to:
Start a fulfilling new career in Complementary therapy.
Expand your existing career as a complementary therapist.
Support your clients on a pathway to wellness.
Learn for your own interest & wellbeing.
Prerequisites & Who is this course for?
There are no formal prerequisites.
Everybody is welcome to join this course.
If you are a complementary therapist, you have the option to add this course to your treatment menu as it is fully insurable.
If you are a beginner, we hope this course enriches your life and provides you with helpful options to make a positive change.
Course Length
You will have access for 1 year.
This course can be studied in your own time at your own pace.
Exam Specification
Multiple Choice Questions completed online after each module.
What qualification do I get?
Receive a Chakra Healing Certificate at the end of the course!
Qualified therapist: This course is accredited with IPHM (International Practitioners of Holistic Medicine) and is fully insurable.
Non therapist: You still receive your certificate, but insurance is not needed.
This course can be integrated into other therapy disciplines such as Crystal Healing, Holistic Massage, Stress Management, Gut Health, Skin Health and Detoxification Health.
It is suitable for beginners with no Complementary therapy training who have an interest in energy healing for their own Well-Being.
Course Title
Chakra Healing
Duration
Online 
Price
£25.00
Accrediting Bodies
IPHM